ZERO TRAFFIC FATALITIES & SERIOUS INJURIES
THIS IS OUR FUTURE
The Vision Zero Advocate Program initiates long-term development and planning in support of the traffic safety plan for a municipality or a traffic safety coalition. This is an opportunity to create a Vision Zero plan informed by international best practice and elevated by a Canadian focus on the Vision Zero methodology. The Vision Zero Advocate Program serves as a catalyst to this process.
Safe Community Wood Buffalo has partnered with ATS Traffic to bring the Vision Zero Initiative to Wood Buffalo. More information about the program can be found here.
We're aiming for zero.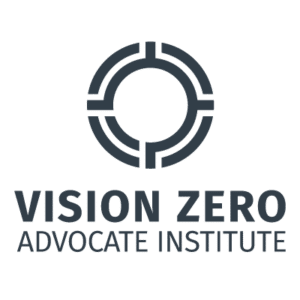 No matter how low a city's traffic injury and fatality rates might be, not even one death is acceptable. As the experts in traffic safety, we believe it's our responsibility to bring your community's number down to zero.
ATS Traffic's commitment to Vision Zero is a natural extension of what we do every singe day: get people home safely.
That's why we support the Vision Zero Advocate Institute, a global community for Vision Zero resources, tools and people that can share knowledge and expertise on how to make the goal of Vision Zero a reality.